Tom Doyle - Behind every success story lies a back story, and Tom Doyle certainly has many a tale to tell.  Tom played a significant role in my dad's historic accomplishments for over 4 decades, and as you will hear, is uniquely qualified to fill in the details. 
Recorded on November 28, 2020
The discussion includes: Les' stage sound, repair and maintaining Les' unique one of a kind guitar collection, producing and arranging guest artists for all the Monday night shows in NYC for 27 years, and many personal anecdotes from their close personal relationship spanning over 45+ years. 

Tom Doyle & Les Paul
At the Iridium Night Club
in New York City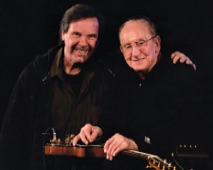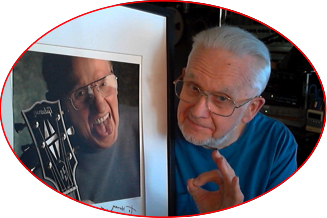 LES PAUL REMEMBERED - The Podcast
Check back here for upcoming Podcasts