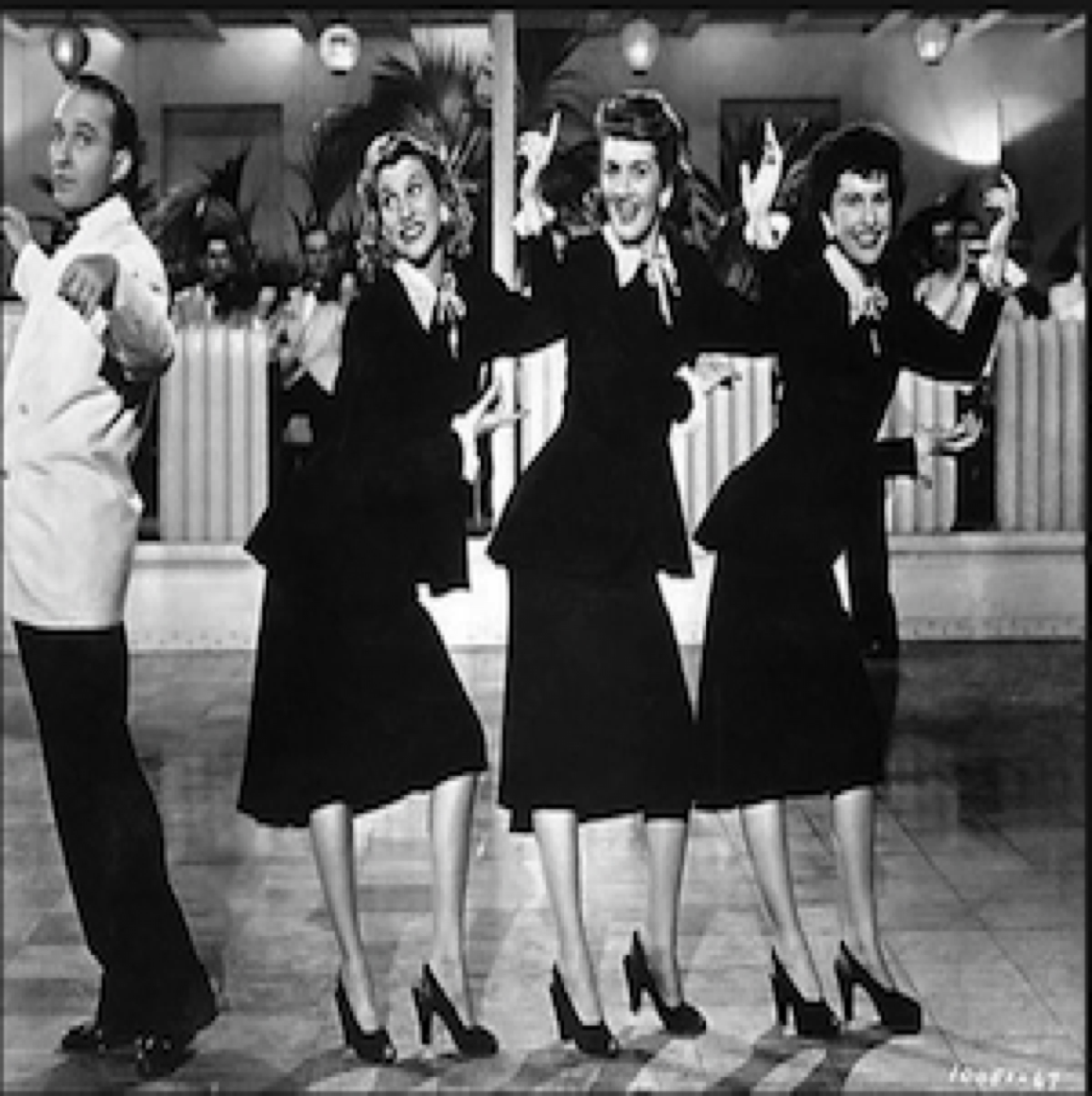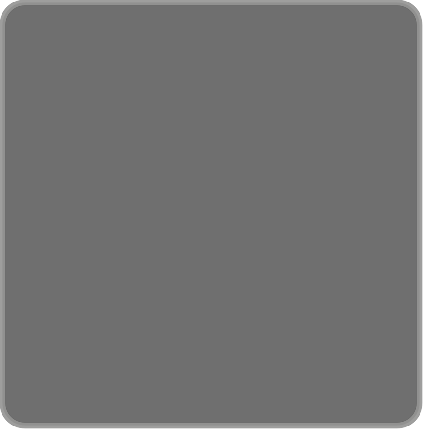 Bing Crosby & The Les Paul Trio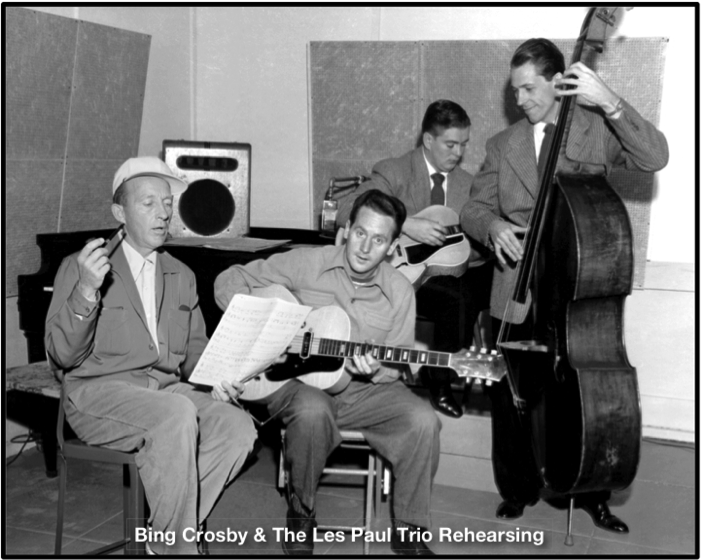 Nat King Cole, Les Paul - Jazz At The Philharmonic - Body And Soul
The Les Paul Trio & Andrew Sisters
Les talks about the trio and his trip from Chicago to New York City then Hollywood and Bing Crosby.
Les Paul And The Trio (1934-1948)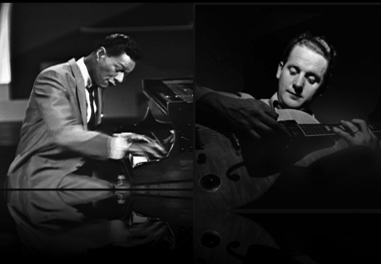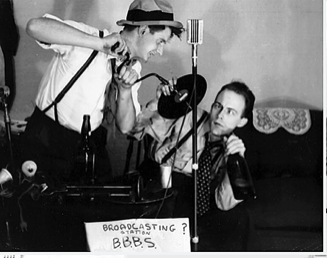 In his desire to share the exceptional talents of the day, dad became the "radio guy." His Booger Brothers Broadcasting System was an illegal radio station he set up in his Queens NY apartment building's basement, near the furnace room. The big idea was to showcase all the ridiculously great musicians in the neighborhood at the time. This included Benny Goodman's band, Glenn Miller's band, Artie Shaw, Jimmy and Tommy Dorsey, Fred Waring's band, Bobby Crosby's band (Bing's brother), and Lionel Hampton, among a "jillion other musicians." Oh to have been a fly on the wall !
For more on this and the 1930's check out Gene's Corner page and click "#2. Les & the Trio go to New York City in the 1930s"
LES' PROCLAIMED GREATEST ACHIEVEMENT... AN ILLEGAL RADIO STATION!
Don't Hear Music...Click Here
Hover over picture for Bing & Frank
'Bing was in the men's room. So I go in the men's room, and I'm right next to him, and Bing says to me, `Can the kid sing?' That was his question.
'I said, `I'm afraid so.'
Bing Crosby is clearly a favorite topic. Working with Crosby on radio, Paul backed such legends as Bob Hope, Jimmy Durante, W.C. Fields, the Andrews Sisters and Frank Sinatra. He remember being there the first time Crosby and Sinatra met. He recalls Crosby was wary before the show.
CLlCK HERE TO RETURN TO THE ENTERTAINER PAGE